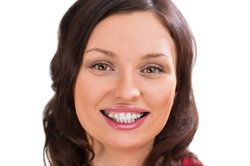 Cavities are holes in your teeth that develop and spread as bacteria infect your tooth's structure - a disease known as dental carries, or tooth decay. Though your mouth hosts around 10 to 15 billion bacteria at any given moment, the harmful ones can't access your teeth as long as the enamel around them remains healthy and strong. As Memphis cosmetic dentist, Dr. Ettienne van Zyl explains, tooth erosion is a progressive threat, and treatment depends on how severely your tooth is afflicted.
How Do Teeth Erode?
Tooth enamel is a highly-resilient, semi-translucent substance made almost entirely of mineral crystals. At its strongest, enamel is the toughest substance your body produces; however, oral bacteria can wear it down by converting sugar and starches into acids that deplete your teeth of essential minerals. Usually, you can strengthen weak enamel with improved hygiene, more careful eating habits, and an appropriate preventive dental treatment. If enamel develops holes due to excessive erosion, then it can't be repaired, and bacteria can slip through the enamel, creating cavities as they eat away at your tooth's structure.
Common Risk Factors
Brushing and flossing your teeth at least twice every day is essential to controlling your mouth's population of acid-producing bacteria. Besides poor hygiene, other common risk factors for tooth erosion include;
Frequent snacking (the more you feed bacteria, the more acid they produce)
Drinking sugary and/or acidic beverages, such as soda, wine, orange juice, and other citrus juices
Skipping your dental checkups and cleanings (Dr. van Zyl can spot and treat early signs of tooth erosion)
Using toothpaste without fluoride (fluoride bonds to and strengthens weak enamel to prevent tooth erosion)
Most Effective Treatments
If Dr. van Zyl notices that your tooth enamel has become weak, but is still intact, then a direct, topical application of fluoride can help strengthen the barrier before it is irreversibly damaged. If tooth decay has developed, then restorative dentistry may be required to remove the infection and protect your tooth.
Preventive
Enamel grows weak when bacterial acid attacks it and drains your teeth of minerals. If your teeth are given the chance to replenish their mineral supply before you eat or drink again, then they can fortify their enamel before the next attack (remineralization). Fluoride treatments, improved dental hygiene, and healthier eating habits are the most effective methods of preventing cavities that form from excessive tooth erosion.
Proactive
Once they develop, mild to moderate cavities can typically be treated by cleaning the tooth's exposed interior and filling it with tooth-colored composite resin. If the infection reaches your tooth's nerves and blood vessels, housed in the pulp at the tooth's center, then the dentist might recommend root canal therapy to clean and seal the tooth's root(s). To protect the tooth and improve its appearance, the doctor may cap the tooth with a lifelike dental crown after the cavity is cleaned and filled.
Learn More about How to Stop Tooth Erosion
If you have one or more cavities, or would like to learn more about preventing and treating tooth erosion, then call our office today to schedule a consultation with Dr. Ettienne van Zyl.